"Artistry in Motion"
Stone & Water Feature Services
in Tallmadge OH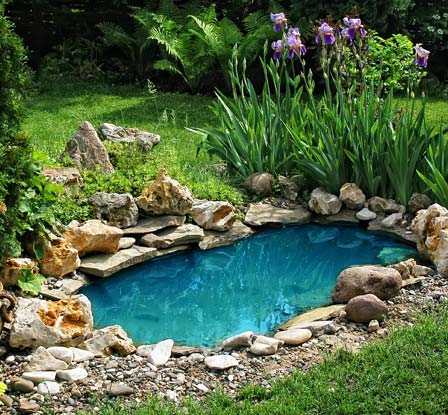 A look at the company....
William Thyret, CEO of The Terrapin Landscape Co. brings 18 years of custom stone and water features installation experience to the Marketplace for all to enjoy. Having taken sculpture and design in high school, William has taken his talents and creativity and put them into motion.
Every project becomes a work of art created by a company of trained and dedicated professionals and is a major leader in the installation of stone walls, ponds and waterfalls. The company takes great pride in their work and customer retention.
We consider no task to large or too small.
After 13 years of mowing under the ownership of The Terrapin Landscape Co., William had decided to remove all mowing from his services. Letting him have the time to pursue his dreams.
Thus, creating The Aquatic Frog.
"Artistry in Motion"
Our hours of operation are:
Mon-Fri 730am-600pm
We are close on weekends and on most holidays. Emergency services are available.
Insurance certificates are available upon request.
We service all of Ohio and welcome commercial and residential installations.
We Provide Services to the Following Cities and Towns in OH:
Cuyahoga Falls, OH
Kent, OH
Hudson, OH
Mogadore, OH
Copley, OH
Uniontown, OH
Ravenna, OH
Our Portfolio
Visitors: